M.S (ENT), D.N.B, D.O.R.L, M.N.A.M.S
Dr. Meenesh Ravindra Juveekar is a renowned ENT Surgeon at Bombay Hospital Medical and Research Centre and Grant Medical College and J.J. group of Hospitals, Mumbai. He was privileged to be trained under famous Otologist Professor Robert Vincent from Causse Clinique, France and Professor Hildmann from Bochum University, Germany. With a strong domain in Otology, he is an eminent speaker at various National and International Conferences. His academic interest and inquisitiveness for recent advances has been his driving force towards many National and International Publications to his credit. He represents the second generation of ENT Surgeons from his family after his father Dr Ravindra Juvekar Professor from L.T.M.Medical College, Mumbai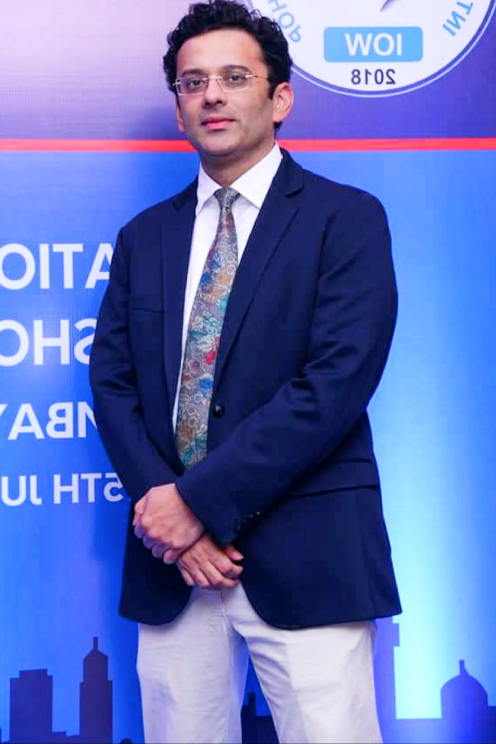 About Juvekars Nursing Home
Juvekars Nursing Home has round the clock ECG facilities. Laboratory services comprise of Microbiology, Biochemistry, Clinical Pathology, Hematology and Serology which are all essential for IPD patients as well as OPD patients. The department is open to receive samples round the clock. Histopathological studies are also carried out. Sonography (USG) facility is also part of the diagnostic services offered at Juvekars Nursing Home.
"Our profession is the only one which works unceasingly to annihilate itself."

Dr. Meenesh Juveekar
M.S (ENT), D.N.B, D.O.R.L, M.N.A.M.S
Cochlear Implant Surgeon in Mumbai
We are here to reduce the burden of hearing disability and make these children self relient who can achieve their full potential.
A SINGLE DONATION CAN CHANGE A LIFE
Be proud of yourself, you're really changing those —— angels lifes! Your passion is admirable. Never give up.
Cochlear implants are surgically placed electrical device that receive sound and transmit the resulting electrical signals to electrodes implanted in the cochlea of the ear.
Author: Dr. Meenesh Juveekar
Specialist ENT - Chembur, Mumbai
what is Mucormycosis (black Fungus) in COVID
Mucormycosis also called BLACK FUNGUS.
It is caused by exposure to mucor mould which is commonly found in soil, plants, manure, and decaying fruits and vegetables.
It affects the sinuses, the brain and the lungs.
It can be life-threatening in diabetic or severely immunocompromised individuals, such as cancer patients or people with HIV/AIDS.
Mucormycosis has an overall mortality rate of 50% and it is triggered more by the use of steroids, a life-saving treatment for severe and critically ill Covid-19 patients.
Treatment of mucormycosis is very limited.
Medical treatment with Liposomal Amphotericin B with Surgical debridement of the effected area.
Our Specialist ENT Services
Our true intuitive expertise is learned from prolonged experience with good feedback on mistakes.
Ear problems are rampant today – be it infection, hearing loss, blocked ears, discharge from ears or other problems.
From innocuous common colds to nagging sinusitis to bothersome growths inside the nose (polyps), we have all seen …
Almost every one of us has experience a sore throat, a squeaky voice or a trouble some cough some time in life.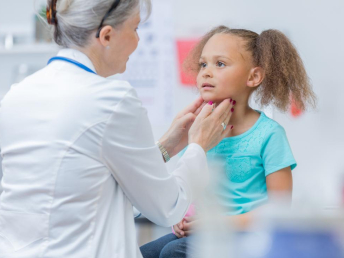 The larynx (/ˈlærɪŋks/), commonly called the voice box, is an organ in the top of the neck involved in breathing, producing sound.
The oesophagus is a muscular tube. It connects your mouth to your stomach. When you swallow food…
The oral cavity includes the lips, the inside lining of the lips and cheeks (buccal mucosa), the teeth, the gums, the front two-thirds of the tongue
Juvekars Nursing Home is a well equipped hospital with several facilities. We provide Specialist ENT services in Chembur which lies in the eastern suburb of Mumbai. Juvekars Nursing Home has been steadily moving towards providing complete health care solutions to patients.
"Visited for Snoring, Sore Throat I would like to take this opportunity to thank Dr Minesh Juvekar and his entire team and staff members at Juvekar's Nursing Home at Chembur. I have been recommended about this doctor my family (who has been treated earlier by him) and few from medical fraternity. Hab heard good things about Doc but honestly I was bit skeptical about my surgery. But when I met Doc he understood my problem at grass root level and suggested treatment.. That gave my much confidence and ease to go ahead. He is surely one of the best ENT's in town I have come across. His clinic is in Chembur but does come to visit in Bombay Hospital on appointments. Thank you so much Doc Minesh for your medical assistance.. I and my family are every Grateful to you 🙏 God bless you 😊👍"
"HelpVisited for Tinnitus Evaluation / ManagementHappy with Doctor friendliness, Explanation of the health issue, Value for money, Wait timeVisited for a possibility of tinnitus.the doctor is very friendly and explained the issue so clearly.had been to two ent specialists before but noone explained it so clearly the way Dr meenesh did.Thank you ✌️"
"HelpVisited for EaracheHappy with Doctor friendliness, Explanation of the health issue, Treatment satisfaction, Value for money** ** *** Takes proper care during this pandemic . Actually I was very scared to meet the doctor in his clinic looking at the spread of Covid 19. I was told while takin appointment to reach on time. After visiting the clinic and on experiencing the treatment meted out I am fully satisfied with the precautions. Thanks"
"HelpVisited for Eardrum Rupture TreatmentHappy with Explanation of the health issueI visited for my daughter who is just 13 years old and requires surgery He explained all sorts of questions which we asked Very friendly to my daughter so that she feels relaxed We r totally satisfied and following whatever he is saying"
A large range of consultative, diagnostic and surgical services are provided to people whose health complaints do not warrant hospitalization. These OPD and Specialist ENT services are available from 9 am to 9 pm every day.
Due to COVID-19 pandemic, the 4th International Otology Workshop (IOW) 2020 which was scheduled from 12 to 14 June 2020 is postponed. New dates will be announced shortly. We regret the inconvenience. Please stay indoors, stay safe and healthy with your family.
Get One Step Ahead Of Disease
The hospital has specially designed health check up plans to suit the needs of the patient. A group of dedicated, well qualified and experienced doctors provides a broad range of in-patient and out-patient health care services to match the needs of the community. The nurses and para-medical staff is also well qualified and trained to efficiently cater to the patients' needs. We provide best Specialist ENT services in Chembur, Mumbai.